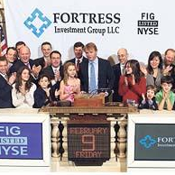 Randal Nardone is a co-founder, principal and chief executive officer of fortress investment group. He was appointed principal in 1998 and chief executive officer in August 2013 and has served in both positions ever since. Mr. Randal co-founded with Rob Kauffman and Wesley Edens in 1998 to create a private equity company which yielded to Fortress Investment Group after several years of growth. Nardone has Bachelor, from Connecticut University, in Arts in Biology and English and a J.D. from the University of Boston the Law School. Randal Nardone is ranked #557 in the World's Billionaires list with a net worth of around One Billion, Eight hundred million US Dollars. He is a citizen of the United States residing in New York with his wife with whom he has one kid.
He is the principal of the credit corporation docket at the fortress and also Ncs 1 LLC's president. He is a chairman and president of Springleaf Holdings, LLC. He is the secretary and vice president at Newcastle Holdings and co-founder at an investment fund of Fortress where he works as the principal, CEO and an executive officer. Randal Nardone also worked at Thacher Proffitt and Wood as a partner. Randal is also a co-founder of an investment trust registered under Fortress and has served in it since November 1999 as its Secretary, Vice president, and CEO. He has also served at RIC, a Co-investment fund, as a secretary, CEO and portfolio manager. In May 1997 he served at UBS as a managing director until May 1998.From June 2002 to 26th September 2016, Randal served at Newcastle Investment Corporation as its secretary after which he was made vice president. He was the secretary and CEO at IMPAC Holdings from May 1999. From 21st December 2011 to 1st August 2013, he served at fortress as its interim CEO. He also served in a financial management company known as BlackRock as a principal.
Fortress was acquired by SoftBank for a cash price of three billion and three hundred million US Dollars. The Fortress principals: Wes Edens, Randal Nardone, and Pete Briger were withheld even after the acquisition. This acquisition was meant to expand the capabilities of the SoftBank group alongside one hundred billion US Dollar vision plot platform which is yet to be established according to Masayoshi Son who is the founder of SoftBank. Randal is confident that the company will grow even under the leadership of Son and that he will keep on advancing the company's prospects throughout its operations. After the closure of the transaction, SoftBank owed all the subsidiaries and the outstanding fortress shares wholly. The closure of the transaction was made after the Fortress group shareholders approved all transactions on 12th July 2017 and all the regulatory receipts necessary were approved. After the acquisition, all the Class A fortress shares were transformed into a right to obtain 8.08 dollars in cash per share with all proceeds from the merger being distributed according to the procedures for payments laid down in the Definitive Proxy of fortress group dated 7th June 2017 and the acquisition agreement integrated therein.