Julia Jackson traces back her interest in wine back to her childhood where she recalls her dad making it clear that hard work is the key to success. Together, the Jacksons picked and sorted out grapes and by doing this, the young ones started learning the family trade.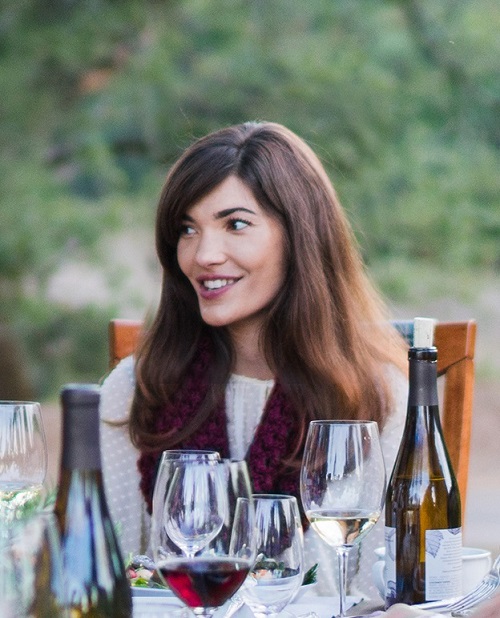 Born in 1988 in San Fransisco, California, Julia Jackson is currently working hand in hand with the international sales team at Jackson Family's Wines. It would be an understatement, therefore, to insinuate that she grew in the business; rather, her family was in the wine business long before she was born. The wine business is, therefore, is what makes her who she is. Her parents, Jess Jackson and Barbara, established the company back in 1982 and recently she took the role of being the spokesperson for the company.
She points out that she believes Sanoma is more suitable for carbenet rather than its usual norm for Pinot Noir and Chardonnay. She is proud and honored by the fact that Sonoma received recognition saying that it was a huge honor for Jackson Family's Wines. The wine brand, vérité, inclusive of the three annual releases which are La joie, La Muse, and Le désir received 100 points by wine critic Robert Parker; which is as good as perfection. Clearly, this is among the best wines in Sanoma.
Well known for Kendall-Jackson which has been recognized far and beyond, the Jackson Family's Wine also boasts of la crema wineries among other brands. Julia Jackson says that rather than the short term trends and appeal, they are striving to venture into their family business for a long term. This Cambria Estate Winery is evidently set apart from the rest as its authenticity is undeniable.
Julia is a graduate of Stanford School of Business and Scripps College where she acquired a certificate in General Management and a Bachelor of Arts, Studio Art respectively. She founded the Cambria Seeds of Empowerment, a non-profit organization, that acknowledges women who have overcome challenges and become successful in what they do. View more posts from Julia at Pinterest.